Home in The Truest Sense.
How is it possible for a long-term care community to look and feel so much like home? It begins by changing everything you'd expect to see, hear, smell and taste. Stroll down Main Street past storefronts, the newsstand, barbershop and bank, and you're transported back home. Here, we know your name, and we know your family, too. We invite you to join in.
The Intangibles of Living Well.
What makes this lifestyle so special? For one thing, most skilled nursing homes are nothing like this. At Rose Blumkin Jewish Home, you or your loved one can expect to receive care tailored to your particular needs. In addition, your caregivers' efforts are focused on providing emotional reassurance, building genuine relationships and honoring the choices of every individual. This lifestyle – and much more – make the Rose Blumkin Jewish Home Omaha's premier provider of high-caliber long- and short-term nursing care.
Care Services
24-hour licensed nursing care
Long-term residential care
Alzheimer's and dementia care
Short-term rehabilitation therapies
Respite care
Hospice care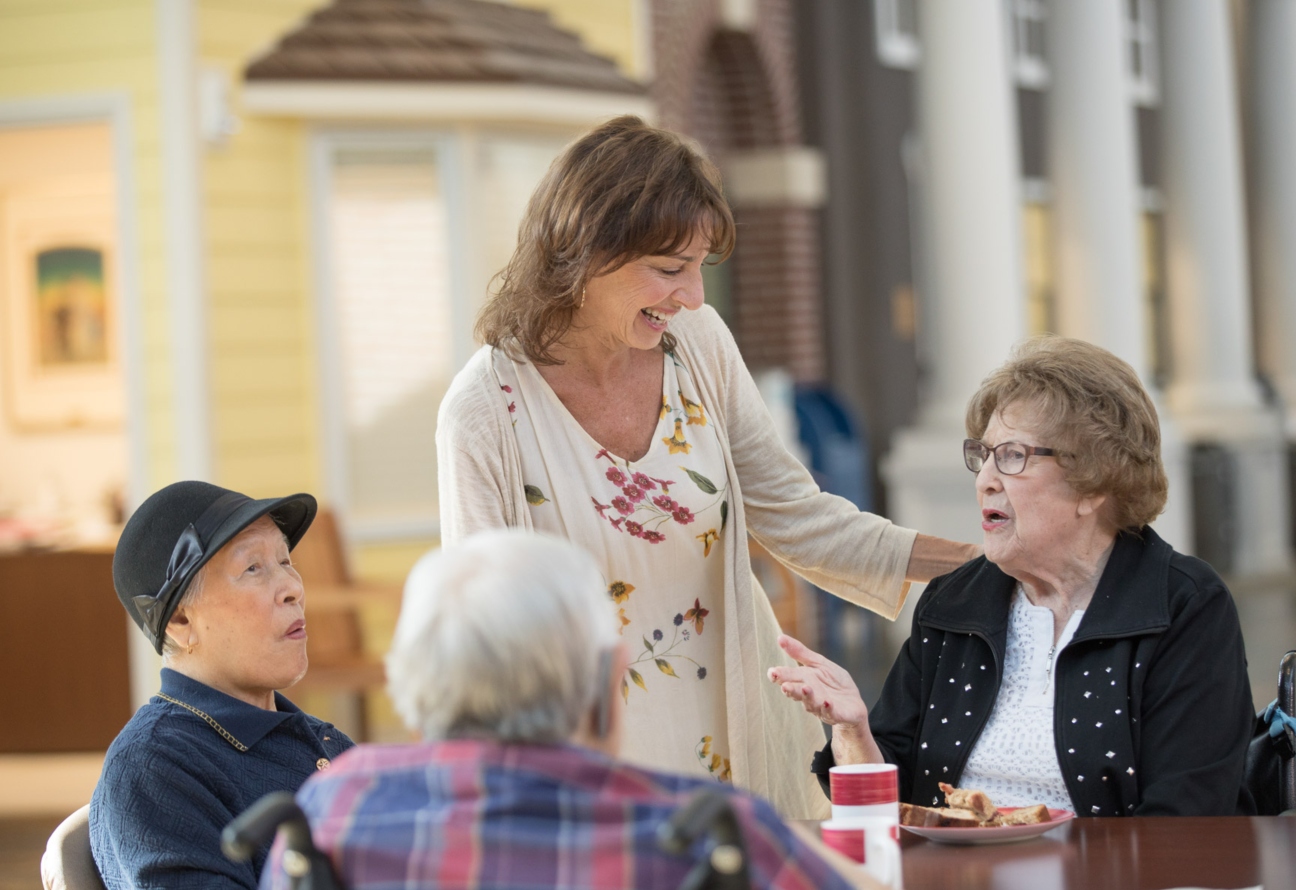 Additional Services
Outreach
Scheduled transportation
Daily bed-making and turndown
Personal laundry
Kosher food and catering
Medication monitoring and administration
Care management and discharge
Consulting medical director and registered dietician
Group programs and activities
Pet therapy
Community Amenities
Restaurant-style dining room
Chef-prepared meals daily
Three private dining rooms
Controlled entry access
Emergency power generators
24-hour security and emergency call system
Activity room
Art/Craft room
Sensory room
Beauty salon/Barbershop
Learning center/Computer room
Fitness center at neighboring JCC
Library
Movie room
Social activities
Complimentary basic cable
Electronic community calendar
Outdoor courtyards
Secure courtyard
Indoor playground
Sunrooms
Husker lounge
Chapel
Gardens and walking paths
For more information on the lifestyle at the Rose Blumkin Jewish Home, or to schedule a personal visit, use the contact form or call either:
Shelly Fox, Director of Admissions and Community Outreach
402-512-0673