Omaha Nursing Home
Embodying the Core Values of True Nursing Care.
In a time when the need for truly personal, 5-Star-rated service has become vitally important – particularly in long-term care – you'll find a nursing home in Omaha, Nebraska, that will change your mind about what's possible in skilled nursing, memory care and rehabilitation therapies. It's a uniquely special place built on timeless Jewish values. We bring the comfort of family, and a loving, personal touch into the lives of residents every day. And as you learn more, you'll see how we've been quietly making a difference for 35 years and counting. Welcome to Rose Blumkin Jewish Home, an agency of the Jewish Federation of Omaha.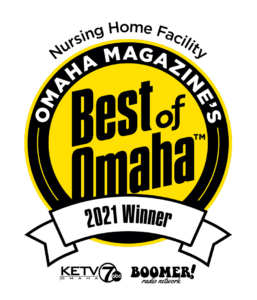 High-Caliber Care Services.
We start by hiring knowledgeable, reliable professionals whose passion is working with people. Training them to understand and deliver genuine service. And instilling in them a true sense of pride. The care services at Rose Blumkin Jewish Home have earned a 5-Star rating from CMS, the Centers for Medicare & Medicaid Services. We place you and your needs at the center of everything we do. We blend professionalism with a loving kindness that makes a remarkable difference for residents and their families.
Explore Healthcare Services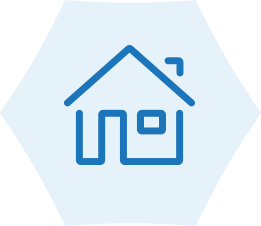 Community Outreach
Helping to preserve independence in the home. Giving assistance and reassurance to adult children. Finding and providing the support services needed.
Explore Community Outreach