Omaha Skilled Nursing Facility
We Take it to Heart.
Rose Blumkin Jewish Home provides long-term nursing care that combines compassion with advanced nursing competency to meet the needs of individuals and those who love them. The heart of daily life here is the dedication and commitment of our registered nurses, licensed practical nurses and certified nursing assistants. They give residents the specialized service they need in a setting that becomes their home neighborhood. This sensitivity to individual needs creates an unparalleled resident experience.
These long-tenured team members are scheduled to work in the same areas over time, so they get to know and form relationships with residents and their families. We also offer a caregiver support group for the spouses of residents. Not every skilled nursing home in Omaha providing elderly care and accepting Medicare or Medicaid can say the same.
Rose Blumkin Jewish Home offers semiprivate, deluxe semiprivate and private rooms.
Skilled Nursing Services & Amenities
24-hour licensed nursing care
Long-term Skilled Nursing care
Alzheimer's and dementia care
Short-term rehabilitation therapies
Respite care
Hospice care
Medication monitoring and administration
Care management and discharge services
Consulting medical director and registered dietician
Group programs and activities
Pet therapy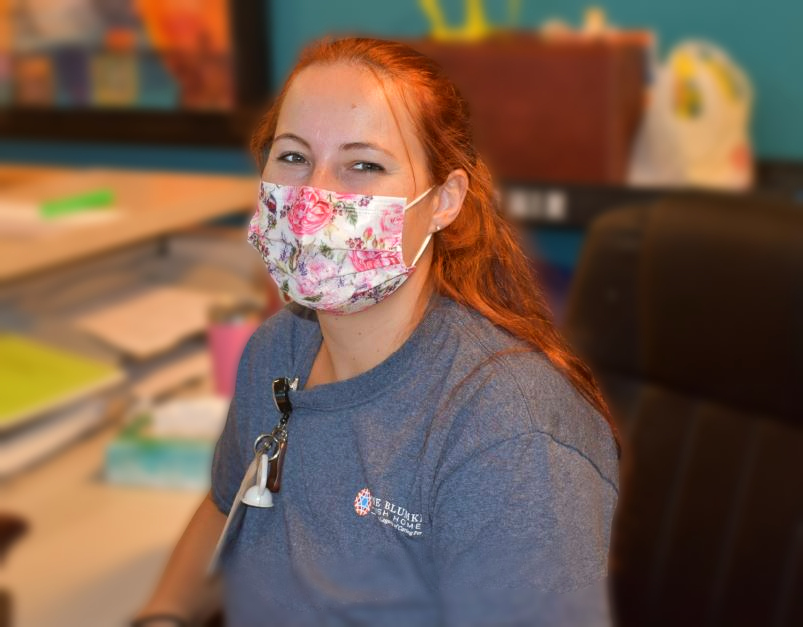 For more information about long-term skilled nursing care services at Rose Blumkin Jewish Home, please complete the form or call either:
Frequently Asked Questions
Skilled nursing care may be short term or long term. Residents of Rose Blumkin Jewish Home receive licensed, comprehensive, round-the-clock care in private or semiprivate rooms. Our services include:
IV therapy
Post-surgical care
Wound care
Nutrition management
Orthopedic and joint replacement rehab
Post-stroke rehabilitation
Speech therapy
Occupational therapies
Other support services
In the short term, after an illness, injury or surgery, skilled care is often called for. These are common conditions that could require skilled care for seniors:
Congestive heart failure
Chronic obstructive pulmonary disease
Stroke
Cardiac failure
Parkinson's disease
Diabetes
Other long-term illnesses
Hip or bone fracture
Fall-related injury
Orthopedic surgery
Severe osteoarthritis
Potential candidates for long-term nursing care could include those who are dealing with:
An ongoing health condition or disability
Chronic severe pain
Chronic medical condition
Permanent disability
Dementia/Alzheimer's disease
Need for help with activities of daily living
Advanced age that has led to frailty and a need for supervision